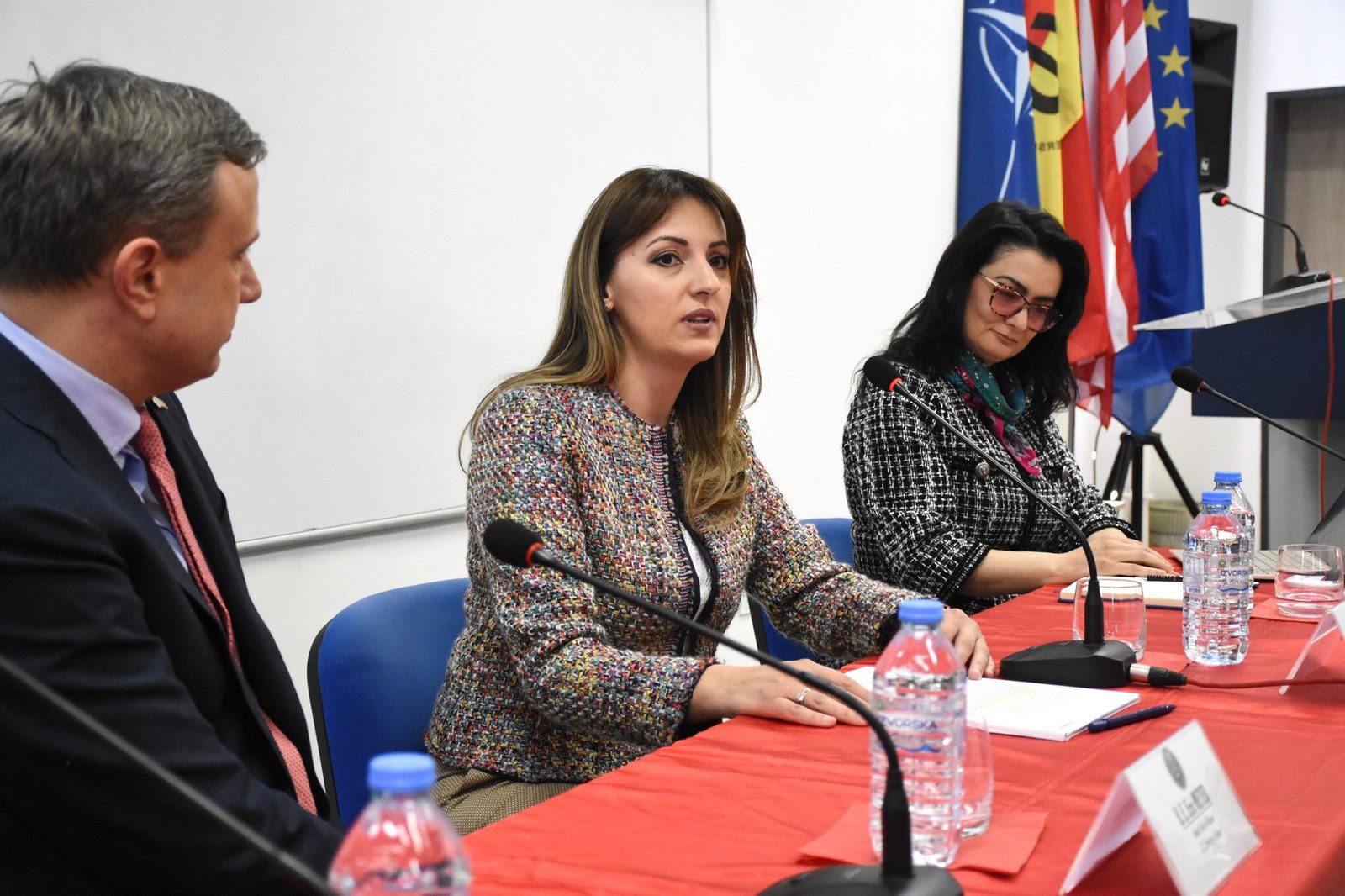 Panel Discussion: Women in business: advantages, challenges, and opportunities
31-March-2023
ILPP co-organizes a panel discussion as part of Women's History Month
The panel took place at the Tetovo University on March 23, 2023.
On March 23rd, ILPP together with the American Corner Tetovo and the Tetovo University, with the highlighted attendance of the Deputy Chief of Mission at the U.S. Embassy North Macedonia Eric Meyer as part of Women's History Month activities organized the Panel Discussion: Women in business: advantages, challenges, and opportunities.
Experienced and accomplished panelists, including Mrs. Suzanne Machacz - Senior Director of Bayer, Selvie Shaqiri - successful entrepreneur, Artina Kamberi - Director of the Tech Park University of Tetova, and Pranvera Kasami - Executive Director of ILPP, sat in front of the audience, which included the Rector of the university, distinguished lecturers and staff, as well as students and CSO members.
Speaking at the event, DCM Meyer underscored that "Advancing the rights of women and girls – including education and economic opportunities – is both a moral and a strategic imperative."
It is of crucial importance that inter-sectoral communities such as this one are brought together for a maximized impact when it comes to fulfilling the intellectual potential of women in society and being a supporting hand for the younger generation of women and men for bringing equality and equity in the society.